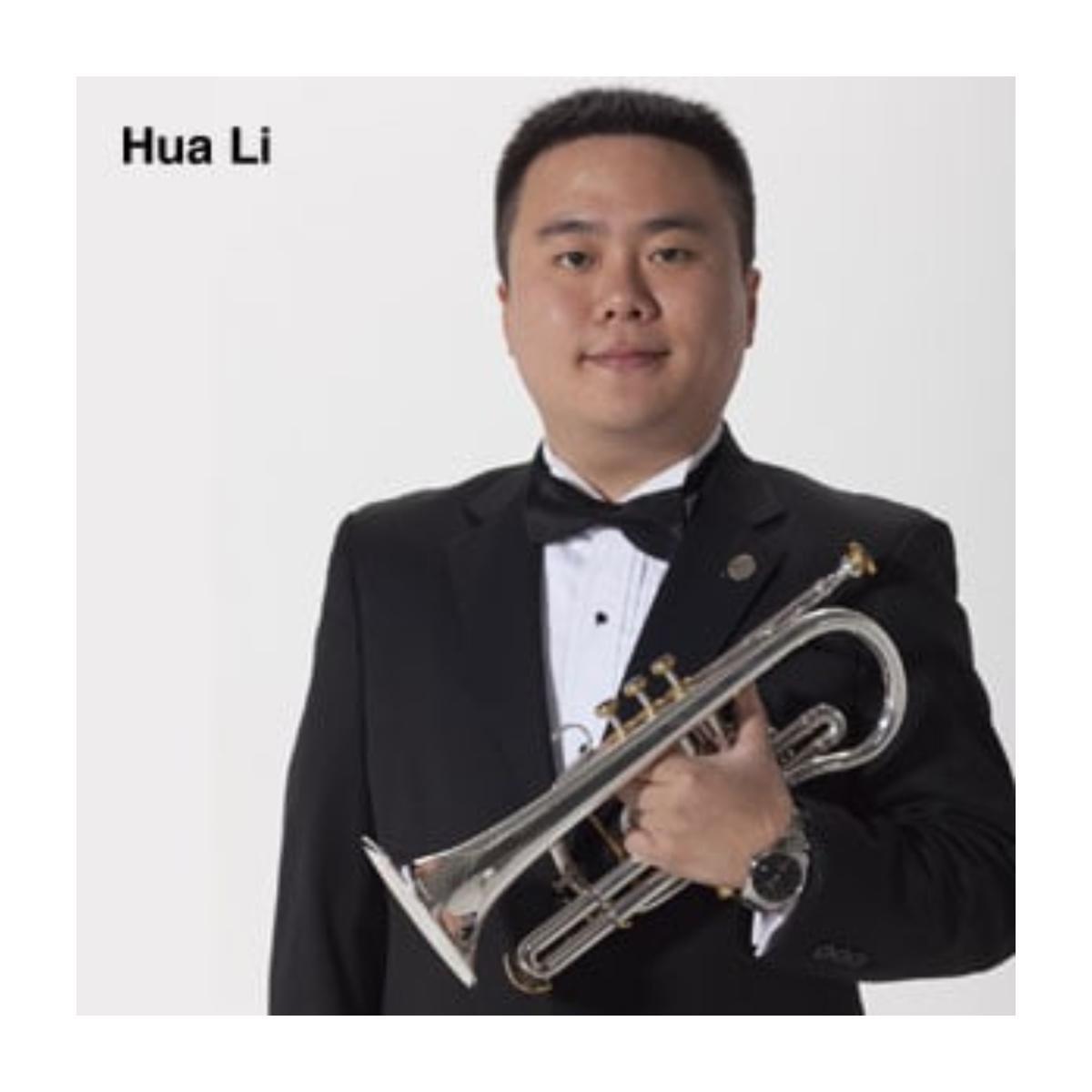 Hua Li graduated with Distinction from the Central Conservatoire in Beijing in 2006. In the same year he was awarded a full scholarship plus living expenses by the CHEAR Charitable Trust to study at the Royal Academy of Music, London, UK, where he studied with James Watson, Mark David and Rod Franks. In 2009 Hua graduated from the Academy, with a Distinction in his Master of Music degree and the LRAM teaching diploma. During his studying in the UK, Hua performed with various music groups, including the London Symphony Orchestra, RAM Symphony Orchestra, RAM Concert Orchestra, RAM Brass Ensemble and RAM Baroque trumpet Choir, with famous conductors such as Yan Pascal Tortelier and Sir Colin Davis. Hua also enjoys himself playing in the British brass band very much. He played guest solo cornet with the Bournemouth Concert Brass, who often invited him to play for concerts and contests.
Hua also has won many competitions, including the winner of the Chinese National Chamber Music Competition with his brass quintet in 2006, third place in the Sydney Langston Brass Prize in 2006, and the fourth place in the Nicholas Blake Prize in 2007.
Since 2010, Hua has been the Principal Cornet, Administrative Assistant to the Artistic Director and Website Manager of the Dunshan Symphonic Wind Orchestra.
Hua plays on Besson Prestige cornet, YAMAHA Xeno soprano cornet, and YAMAHA Maestro Flugelhorn.