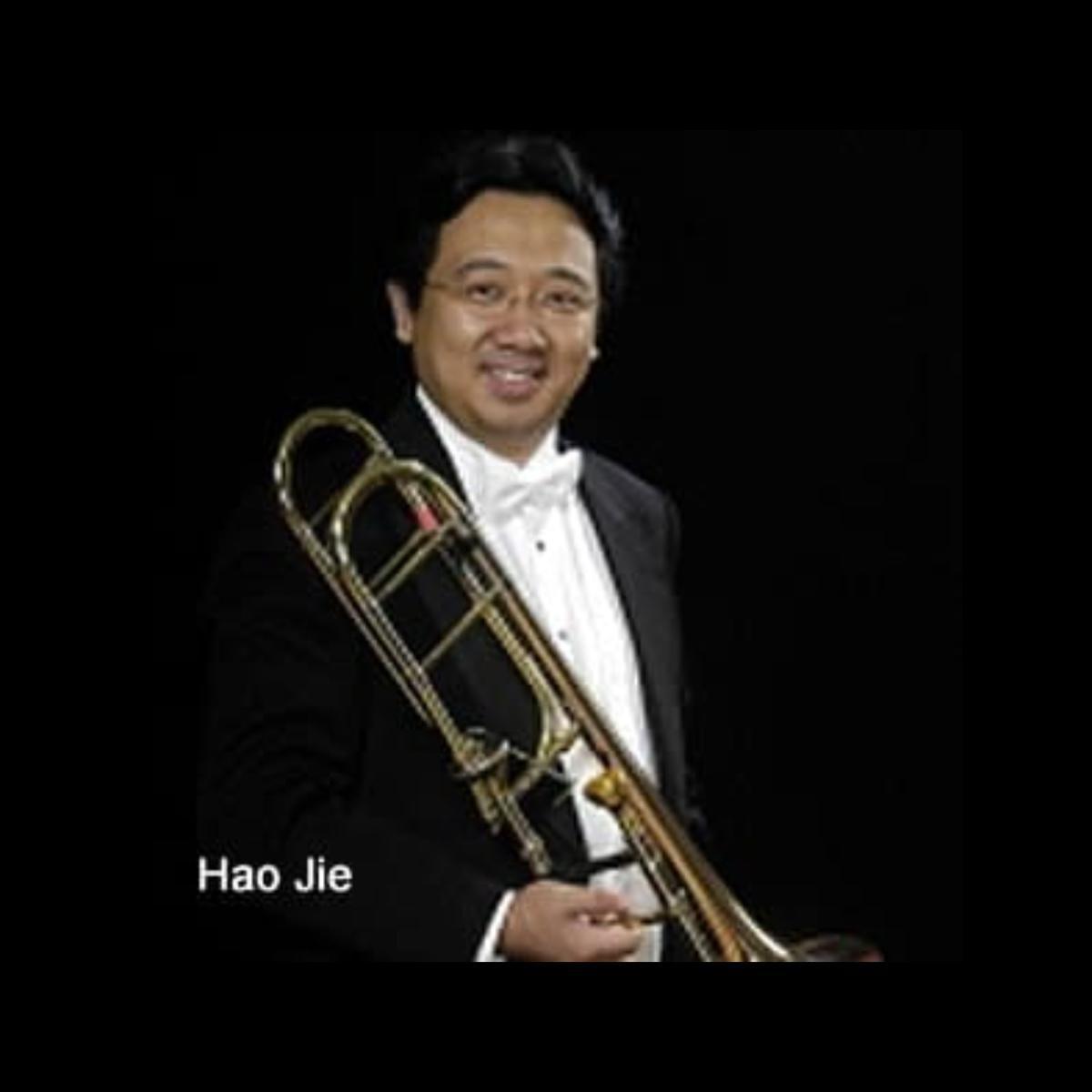 Born in Qingdao in Shandong Province, China, Hao Jie entered the Affiliated School of the Central Conservatory of Music to study trombone in 1977. From 1990 to 1993, he attended the soloist class of music, majoring trombone performance at School of Music Hannover, Germany, with Mr. Helmut Seifert, Principal Trombonist of North Radio Orchestra. From 1992 to 1993, he also studied with Johann Dams, Principal Trombonist of Berliner Philharmonic in Germany. In 1996, he pursued his further study at Indiana University, successively with Mr. Jay Friedman, Principal Trombonist of Chicago Symphony Orchestra and obtained the Master Degree in Music.
Hao Jie has been the principal trombonist of such orchestras as Elkhart Symphony Orchestra, Hildesheim City Opera Orchestra, Niedersachsen State Orchestra, Germany, Hamburg Youth Symphony Orchestra and Central Philharmonic Orchestra of China, as well as the second trombonist of North Radio Orchestra Hannover, Germany. From 1986 to 1989, as a trombonist he was a member of at Beijing Brasswind Quintet.
Jie was the only recipient of 1995 Received Arts Excellent Award of Indiana University. Graduating from Indiana University, he lived in North Carolina, the USA, performed and a member of Chamber Music Group and was involved in the music education. He became the principal trombonist of China Philharmonic Orchestra when it was established in 2000.
Hao Jie now holds three jobs at the same time. Since 2005 he has taught at the Shanghai Music Conservatory as a full time trombone professor, and since 2006 at the China Music Conservatory. He is currently Principal Trombone of the Shanghai Symphony Orchestra. 
Hao Jie is the most famous trombone performer and professor in China today.