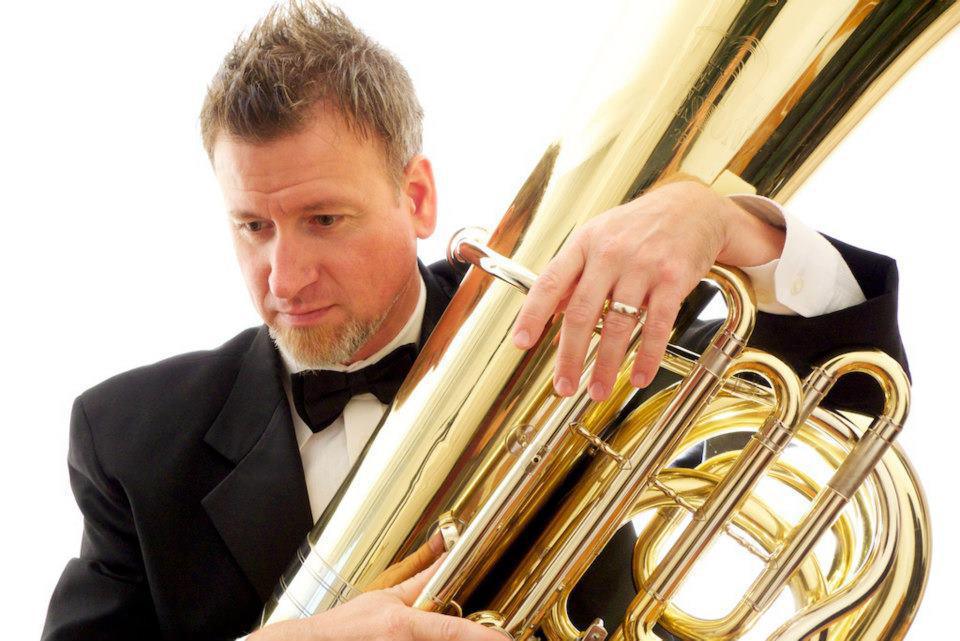 Marc has performed with some of the world's finest artists and organizations, such as B.B. King, Dee Dee Bridgewater, Lalo Schifrin, Herman Olivera, Pete Escovedo, Sheila E, Black Eyed Peas, Deltron 3030, Aloe Blacc, and Stevie Wonder. He recently participated in a State Tour of China playing traditional Jazz, performed with the Ambassadors of New Orleans' Jazz at the Red Sea Jazz Festival in Israel, has performed in two of Philip Glass' Operas Akhenaton and La Belle et la Bete, and has even played on the Mississippi Riverboats. In 2007 Marc was commissioned to realize Duke Ellington's incomplete opera Queenie Pie for the Oakland Opera Theater. Then in 2008, was invited to present his research and reflections in his paper Realizing the Duke at the Echoes of Ellington Conference at UT Austin. In addition to Oakland and UT Austin's productions, both Long Beach Opera and Chicago Opera Theater will perform Queenie Pie in 2014.
Torn between the worlds of classical and jazz, and the spiritual freedom of free jazz, Marc's writing explores the resonance and dissonance of these musical forces while incorporating elements of New Orleans second-line, funk, blues, R&B, hip-hop and salsa from his youth, creating his own personal style that is decidedly contemporary and urban.
In addition to playing and writing music, Marc is an experienced teacher and youth advocate who has worked with multicultural youth from diverse backgrounds at the elementary and high school levels in workshops and residencies stretching from one day to ten months. His work as an arts-educator has included appointments throughout the San Francisco Bay Area, as well as teaching through UCLA's Music Outreach Program. He was co-founder of Toones, After-School Music Enrichment program in the San Francisco Bay area. Before becoming a professional musician and educator, Marc served in the U.S. Marine Corps and fought for the liberation of Kuwait in Operation Desert Storm. Marc earned his Bachelor of Arts from UCLA at 41 years of age, where he studied tuba with Patrick Sheridan, trombone with James Miller, composition with James Newton, and conducting with Dr. Tom Lee. He is currently studying for his Masters in Music at UCLA, studying tuba with Aubrey Foard.