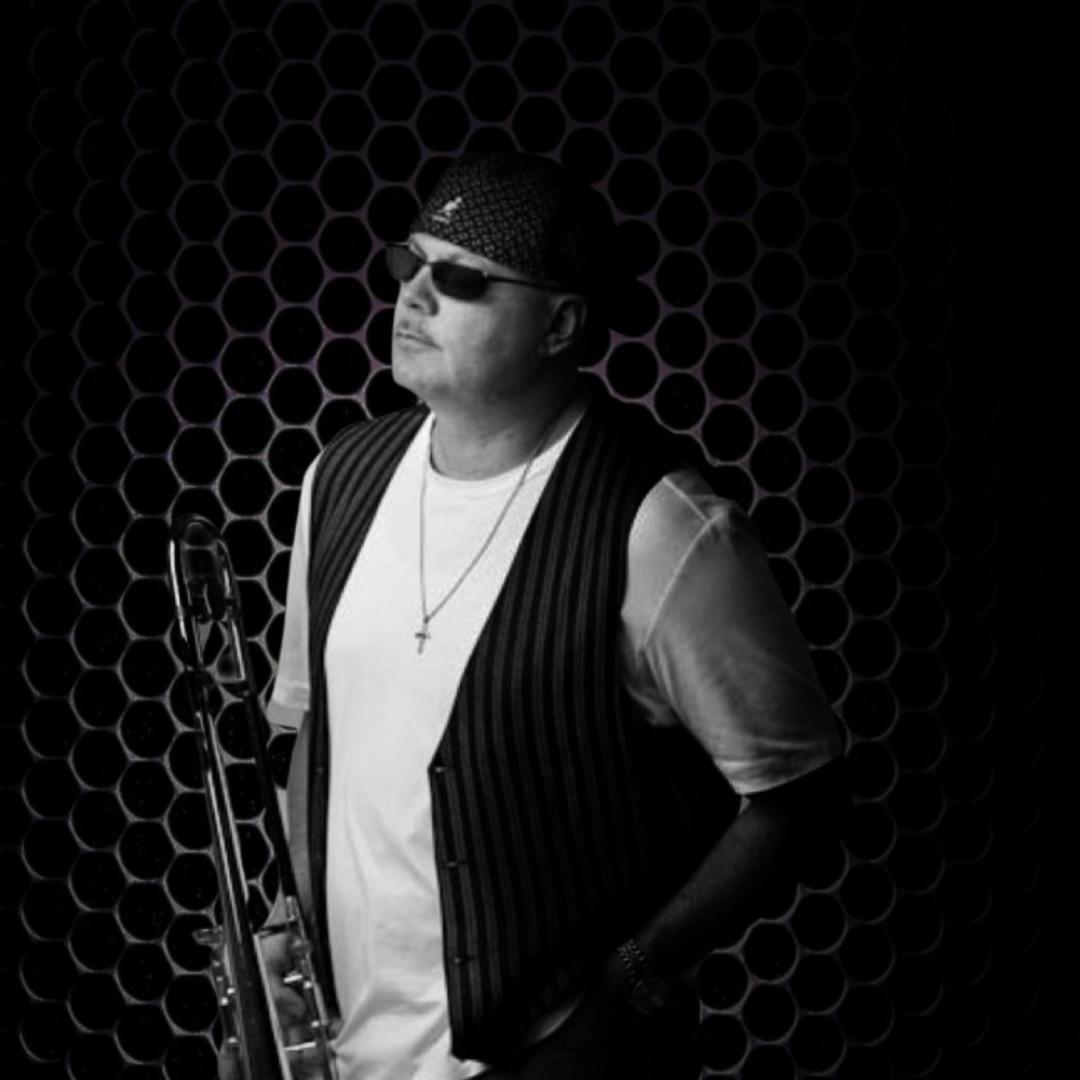 Mr. Travis E. Harris is originally from the Texas Gulf coast area where he attended Lamar University and received a Bachelor of Music Degree in Trombone Performance. From there he attended The University of North Texas in pursuit of a Master of Music Degree in Jazz Studies where he was a member of the award winning and nationally acclaimed Two O'clock Lab Band. In the interim, Mr. Harris earned his Texas Teaching Certification in Music EC-12 and became a full-time teacher. He has resided in the Denton area since 1993 and enjoys spending time with his wife, Maria, and their four children Michael, Jonathan, Abby and Travy.
Mr. Harris was a full-time professional musician for nearly 20 years. During this time he became very well known nationally as a trombonist, musical director and writer/arranger for live performances and concerts as well as studio appearances. Mr. Harris has toured nationally and internationally with the Bill Tillman Band, based in Dallas, and performed with groups such as The Temptations, The Fifth Dimension, Percy Sledge and The Platters, The O'Jays and many more. He has many national awards including two Downbeat Magazine DB awards, a Dove Award Nomination and a Grammy Award Nomination on Dave Alexander's most recent album, Alexander's Good Time Band. He also appeared on the two most recent albums presented by Imperial Brass, Feeling Good and Jazzy Christmas where he played Lead Trombone and numerous solo's. Travis still performs publicly on average three nights per week and has been voted the 4-time winner of the Top Cover Trombonist in Dallas by Music Snippets Forum. In addition to being a free-lance musician he continues to make public school and university concert appearances as a guest soloist, clinician and guest conductor.
In addition to his hectic public performance schedule, Travis is a middle school band director in Denton, Tx. His bands consistently receive the highest accolades available for their age group and classification including their 5th National Award from The Foundation for Music Education and the 2019 TMEA Middle School State Jazz Honor Band. He is also a highly sought-after clinician for Middle and High School Wind and Jazz bands. He has served as guest clinician and conductor for Middle and High School All Region bands throughout the state of Texas and always brings a repertoire that's exciting for the audience and educational for the students.
Travis has proudly played Denis Wick Mouthpieces, exclusively, for over 30 years. He plays a Denis Wick 5BL and 5BS paired with a Bach 42B and Bach 36B for classical performances and Denis Wick 10CS Heritage and Classic paired with a Bach 12 for Jazz, Lead and R&B performances.