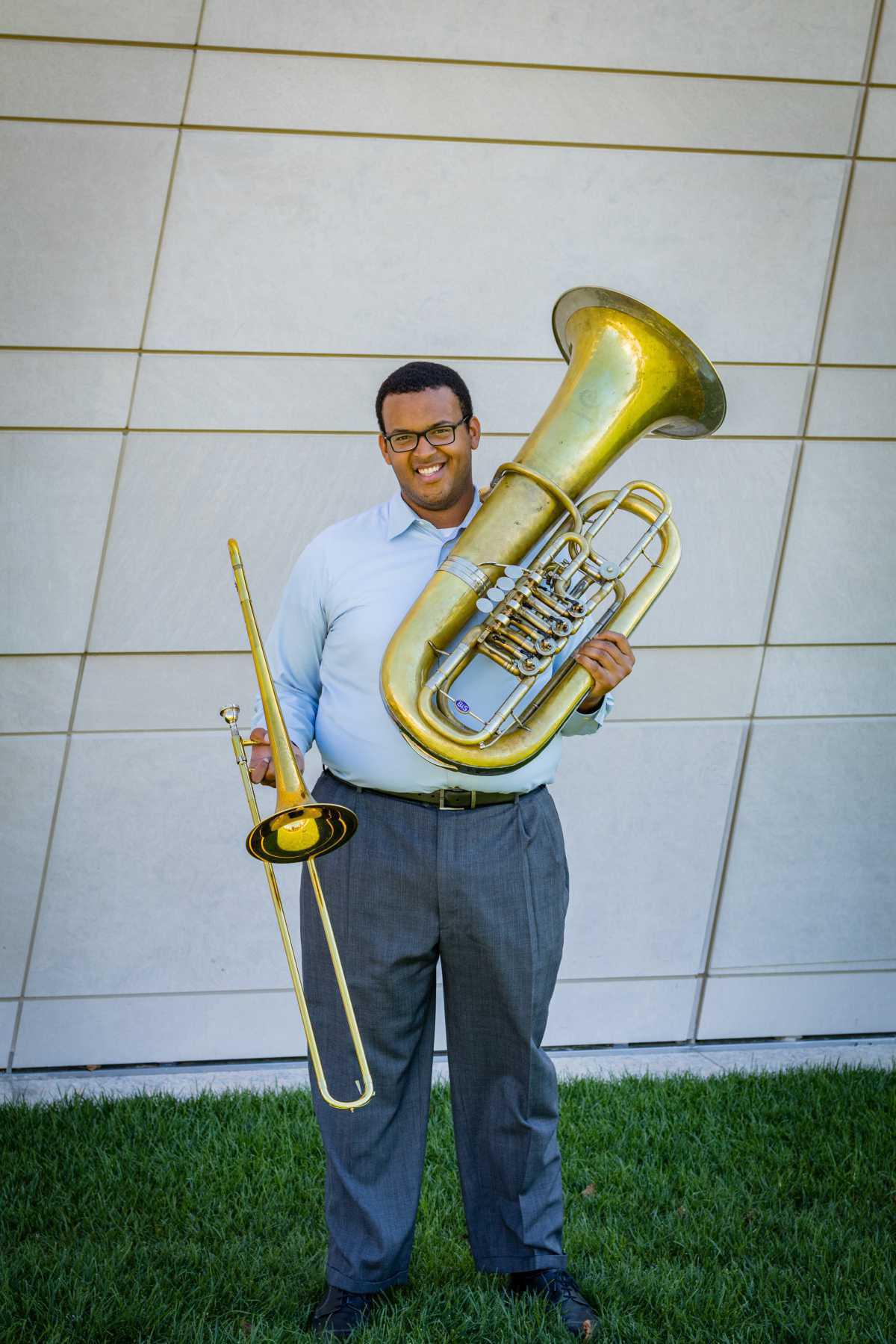 Zach Marley is from Louisville, Kentucky and is a freelance low brass artist and teacher. Equally versed on all low brass instruments, Zach has been very successful in international competitions on multiple instruments. He was awarded second prize in the prestigious Leonard Falcone Artist Tuba competition in 2015 and 2016. During the International Tuba Euphonium Conference in 2016, Zach was a semifinalist in the Artist Tuba competition and was awarded second prize in the Rich Matteson Jazz competition in which he played euphonium. At the 2017 International Women's Brass Conference Zach won first prize on euphonium, second prize on tuba and third in the overall instrument round.
While an undergraduate student at the University of North Texas, Zach performed with the Symphony Orchestra on tuba and the Two O'clock Lab Band on trombone. Before graduating with a double major in Music Performance and Jazz Studies, Zach was voted most outstanding undergraduate brass student by the entire brass faculty. During his master's degree at Northwestern University Zach performed with the Contemporary Music Ensemble, Symphony Orchestra, Jazz Orchestra on lead trombone and Symphonic Wind Ensemble on both tuba and euphonium.
Zach has had the pleasure of performing with many great artists such as Wycliffe Gordon, Bob Mintzer, Andy Martin, Roger Ingram, Brian MacDonald, Marshall Gilkes, Jiggs Whigham, John Fedchock, Denis DiBlasio, Gordon Goodwin, Tom "Bones" Malone, Eugene Rousseau, Sal Lozano, Bernard Wright, Peter Erskine and John Clayton.
An active teacher as well as performer, Zach has a studio of tuba, trombone and euphonium students in the Dallas/Fort Worth area. Zach has also given masterclasses at both the high school and university levels, along with recital performances at universities and music conferences.
Zach has studied with many great brass teachers. His primary teachers include Rex Martin, Don Little, Tony Baker, Dr. Brett Shuster, Dr. Ansyn Banks and John Gutermuth.
Currently Zach is pursuing a doctoral degree in Music Performance at the University of North Texas where he performs in the Wind Symphony and teaches undergraduate lessons.


MEDIA