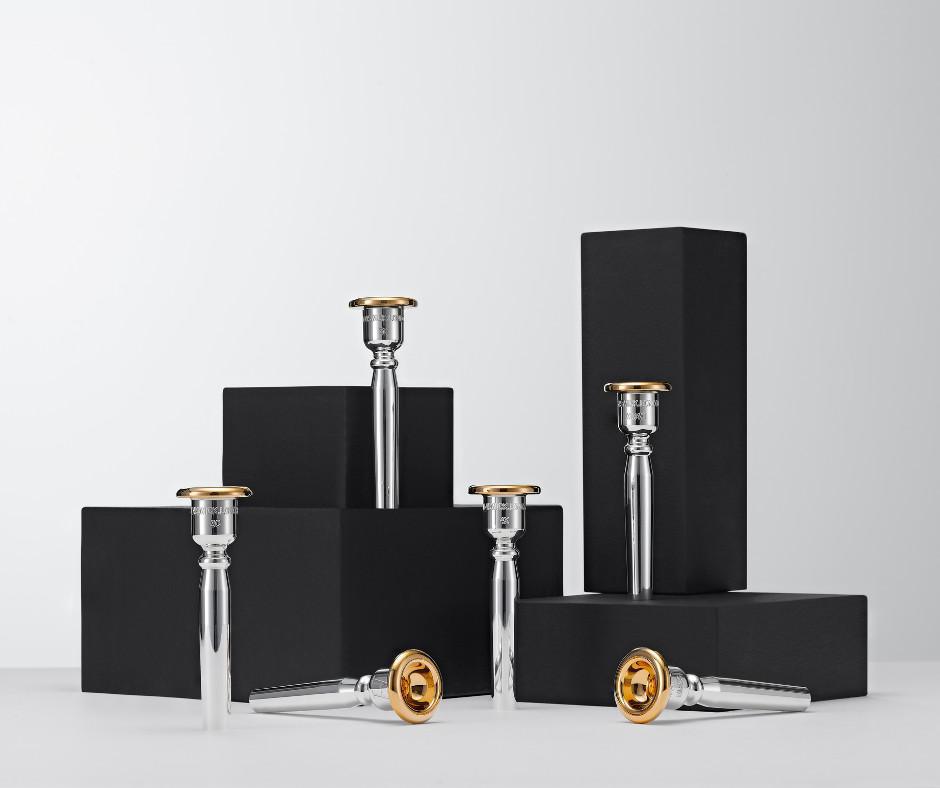 The Heritage mouthpiece for Trumpet is Denis wick's newest installment to a long list of amazing tone-producing products for trumpet players. Both the HeavyTop and Heritage utilize additional mass to provide focus to the sound, but in much different ways. While the HeavyTop provides extra mass throughout the mouthpiece, the Heritage localizes the mass of the mouthpiece to the base of the cup, and then thins out the upper walls and rim to add sparkling projecting and response to a focused foundation. Check out Denis Wick Artist Victor Haskins in this demo of both mouthpieces to get a better idea of what both can do.
"It's been a looooooooong time since I've tried a new mouthpiece (it it ain't broke, don't fix it, right?), but I love my Denis Wick Heritage cornet mouthpiece so much that when they said they were gonna make a Heritage trumpet mouthpiece, I HAD to give it a go, This is straight out of the box this morning. Please enjoy some improvisation on Ray Nobles 'Cherokee'"
"Each piece of equipment (horn, mouthpiece, etc.) makes me feela different way, giving me access to different ideas. Here is another take on Cherokee, this time with my usual trumpe tmouthpiece, teh Denis Wick HeavyTop model."
In addition to his artist page on the Denis Wick App, you can find out more about Denis Wick Artist Victor Haskins here: https://www.victorhaskins.com/
LISTEN
DENIS WICK RADIO
Sample some sounds of Denis Wick Cornet Mouthpieces by checking out these artists on Denis Wick Radio
INTRODUCING
DENIS WICK ARTISTS
Get to know our Denis Wick artist group and the music they are creating by visiting the Denis Wick Artist pages.
WATCH
DENIS WICK VIDEO CLINICS
Imrpove a new or old skill and visit our growing library of Denis Wick artist clinics.
FIND
DENIS WICK PRODUCTS
Want to know more details about what Denis Wick product is right for you? Our catalog will provide you detailed information and advice on every Denis Wick mouthpiece, mute, and accessory.
DISCUSS
DENIS WICK PODCAST
Join the discussion on Denis Wick's Podcast, This Is You.