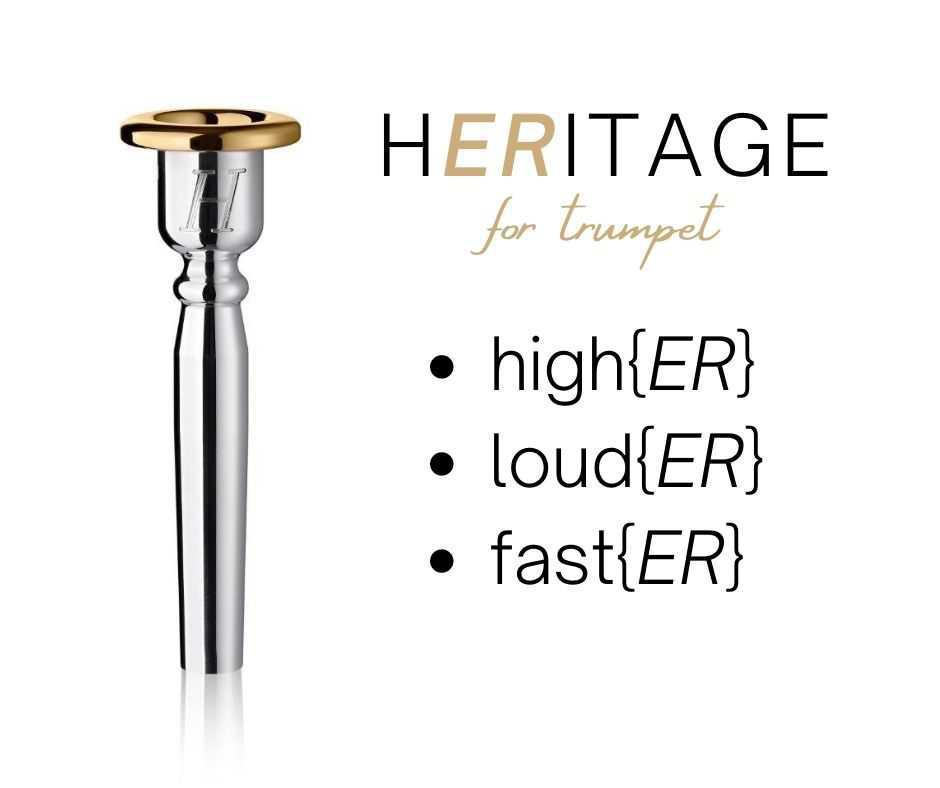 Heritage mouthpieces carry the mass of the mouthpiece in the lower region of the cup which provides the focus of a HeavyTop mouthpiece. To compensate the extra weight in the cup, Denis Wick thinned out the upper walls of the cup and underparts of the rim. This creates one of the most responsive and projecting mouthpieces you will ever try. They share sizing with the American Classic 1.5C & 3C, the Maurice Murphy 2C and 4C, and Classic 4X and 5X. What are those sizes? Find out below.



Why did we choose these sizes?
This mouthpiece was designed for our commercial, lead, and orchestral musicians. The quick response and projection make this a trusty companion for all those who need to add a little ER to their high, fast, and loud. This mouthpiece also makes a brilliant mouthpiece for the piccolo trumpet. The 1.5C, MM2c, and 3C are great options for orchestral players and soloists, where the MM4C, 4X, and 5X are built for high-note support and projection for lead and commercial players.