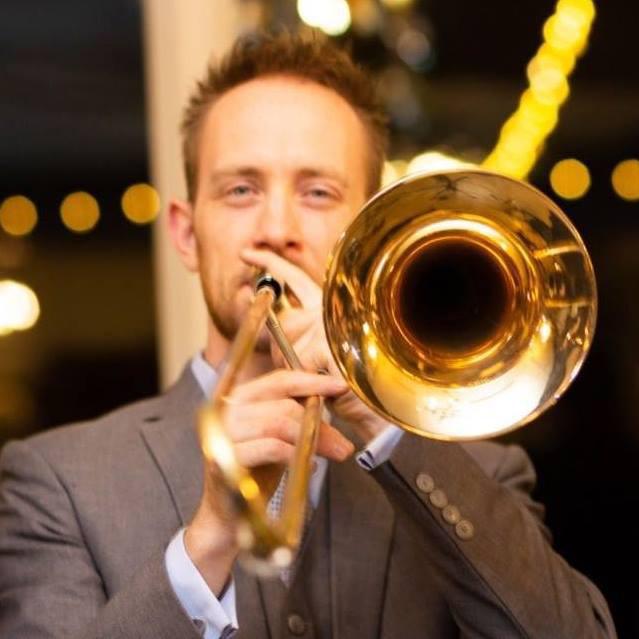 Millennial Musician Part 7
How old are you?
I'm 31 years old.
What job prospects did you have/perceive entering college?
I entered college at 17, with the clear ambition of becoming an orchestral trombonist. I had interests in jazz and composition, with intention to teach on the side, but my passion was playing orchestral music. At that point, I had already begun collecting recordings, studying scores, practicing excerpts, recording myself, attending masterclasses, and participating in youth orchestra programs. My teachers in college were thrilled about my excitement, and fed me as much material as I could handle.
As my musical world view broadened, orchestral playing took a back seat. I was now crazy about chamber music, big band, improvisation, arranging, composition, pedagogy, and unorthodox performance practices. I got involved with as much as I could, and started channeling most of my interests through Maniacal 4. I took one orchestral audition during school, and was eliminated in the first round. I didn't mind; that wasn't as important anymore.
I finished school; I wrote/arranged 2 albums for M4, we toured internationally, I taught college, and I started playing a lot of jazz and pop gigs, playing trombone and keytar, singing, and rapping. Then I suffered an unfortunate jaw injury, and spent years relearning almost everything about playing trombone. I lost much of my passion for music, and my perception of career prospects. I moved across the country, immersed myself at jam sessions, and relit my musical pilot flame by practicing improvisation seriously. I "won" a premier military big band audition, but ultimately wasn't hired. I freelanced, wrote a lot of commissioned arrangements/compositions, and biked 15 miles each way through the inner city to teach beginners for next to no financial gain, because it mattered to me. I tried a number of things! My career goals have always been a moving target.
What job prospects do you currently see?
My future lies at the intersection of performance, composition, and pedagogy. I don't yet know exactly how that will manifest; there are so many permutations! I'll continue exploring new challenges throughout my career. In a lovely turn of events, I'm falling back in love with orchestral music! I've begun subbing with the Virginia Symphony and the Virginia Opera, and my most recent challenge was to perform a series of concerts on euphonium, which I hadn't played in almost 12 years. Next season, I'll play principal in another local orchestra, and I have a feeling I'm going to love it!
How do you feel you are approaching your career in music differently from the generation before you?
It's difficult to sum up a generation (especially when one wasn't there), and I think categorizing art is inherently problematic. That said, the "traditional model", if there is one, seems predicated on choosing a singular path, with less emphasis on crossover. My own path has been anything but. It's always been difficult for me to choose, and I've always divided my attention. I value versatility and open-mindedness, and my biggest successes have come from cross-referencing (seemingly disparate) interests. Owing to today's technology and culture, there's more room than ever to explore the spaces in between traditions. (Though if I had to guess, every new generation throughout history has probably felt that way too!)
What advice do you have to students interested in a career in the music industry?
There's respect for what came before, and there's respect for your intuitive interests/curiosity. Planting your feet firmly in both can yield some interesting results. Today more than ever, there's no blueprint for success, but there's a LOT to explore!
Learn more about Carl Lundgren by visiting his Artist Page.