Follow these directions to solve the puzzle!
1. Using the rhythm options below, transcribe (or write) the rhythm of the melody that you hear in this short music clip.
2. Match the letters for each rhythm in the key to solve the puzzle.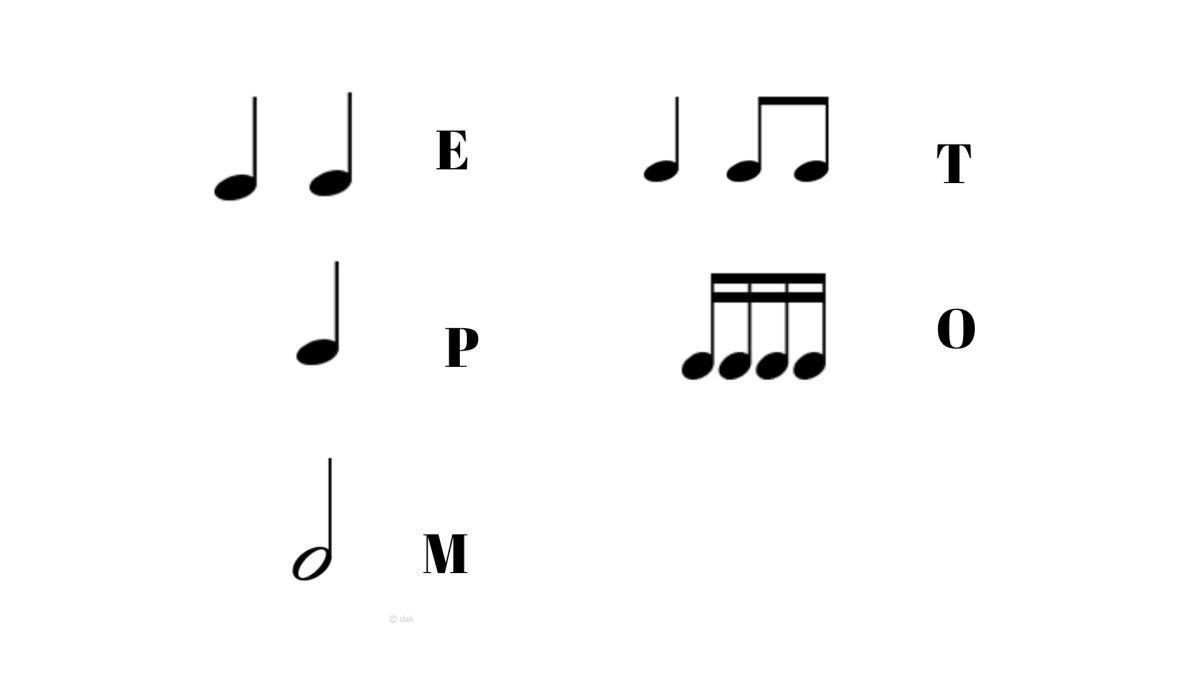 "Always watch the conductor so you don't get
off __ __ __ __."