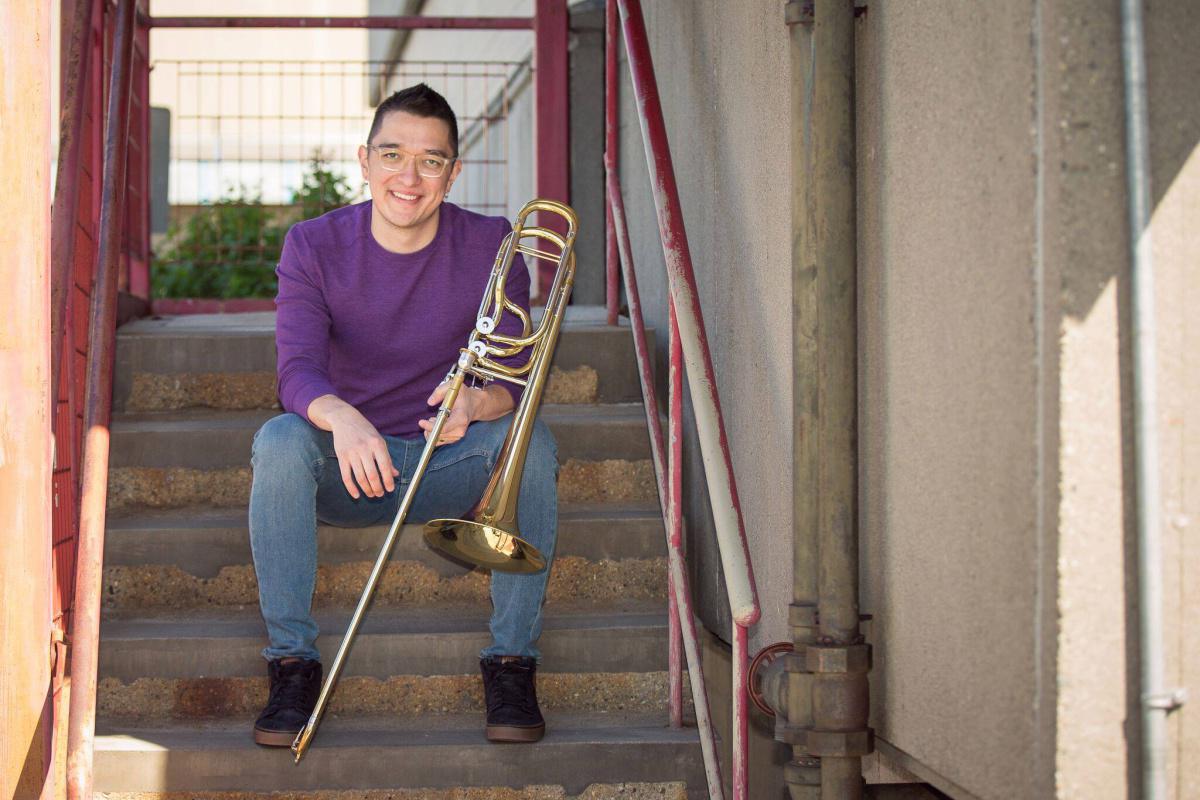 Matthew Jefferson is instructor of brass at Nicholls State University. He recently completed his Masters and Bachelors degrees in Performance from the University of North Texas. Originally from Calgary, Alberta, Canada, Matthew is a former member of the six-time Grammy-nominated One O'Clock Lab Band. He played on "Lab 2009″ which
received two of those six nominations. Matthew has performed extensively all over the world at venues in Thailand, France, Sweden, Denmark, Ireland, England, and all over the US and Canada most notably at Birdland in New York City, and at Catalina in Los Angeles. Matthew has performed with artists such as Dave Brubeck, James Carter, Alex Iles, Jiggs Whigham, Steve Davis, Rick Baptist, Bill Reichenbach, Pete DeSiena, Brad Leali, Denis DiBlasio, Lyle Mays, Wayne Bergeron, as well as the Houston Symphony.
In addition to the One O'Clock, Matthew has been a member of the award-winning U Tubes jazz trombone group. In 2008, Matt was a member of the Disneyland All-American College Band, in 2010 played in l'Orchestre du Francophonie, and in 2011 played in the National Youth Orchestra of Canada. This past year, Matthew was a
finalist at the Big 12 Trombone Conference and an honorable mention in the Yaxley competition of the International Trombone Festival.
Matthew is currently the bass trombonist of the Maniacal 4 Trombone Quartet. M4 has recently completed recording for their first CD, Carry On, which is due for release in the fall of 2012. Much in demand all over the world, the Maniacal 4 were recently featured in Paris, France and Belém, Brazil and have performances in the Netherlands and possibly Australia for 2013.