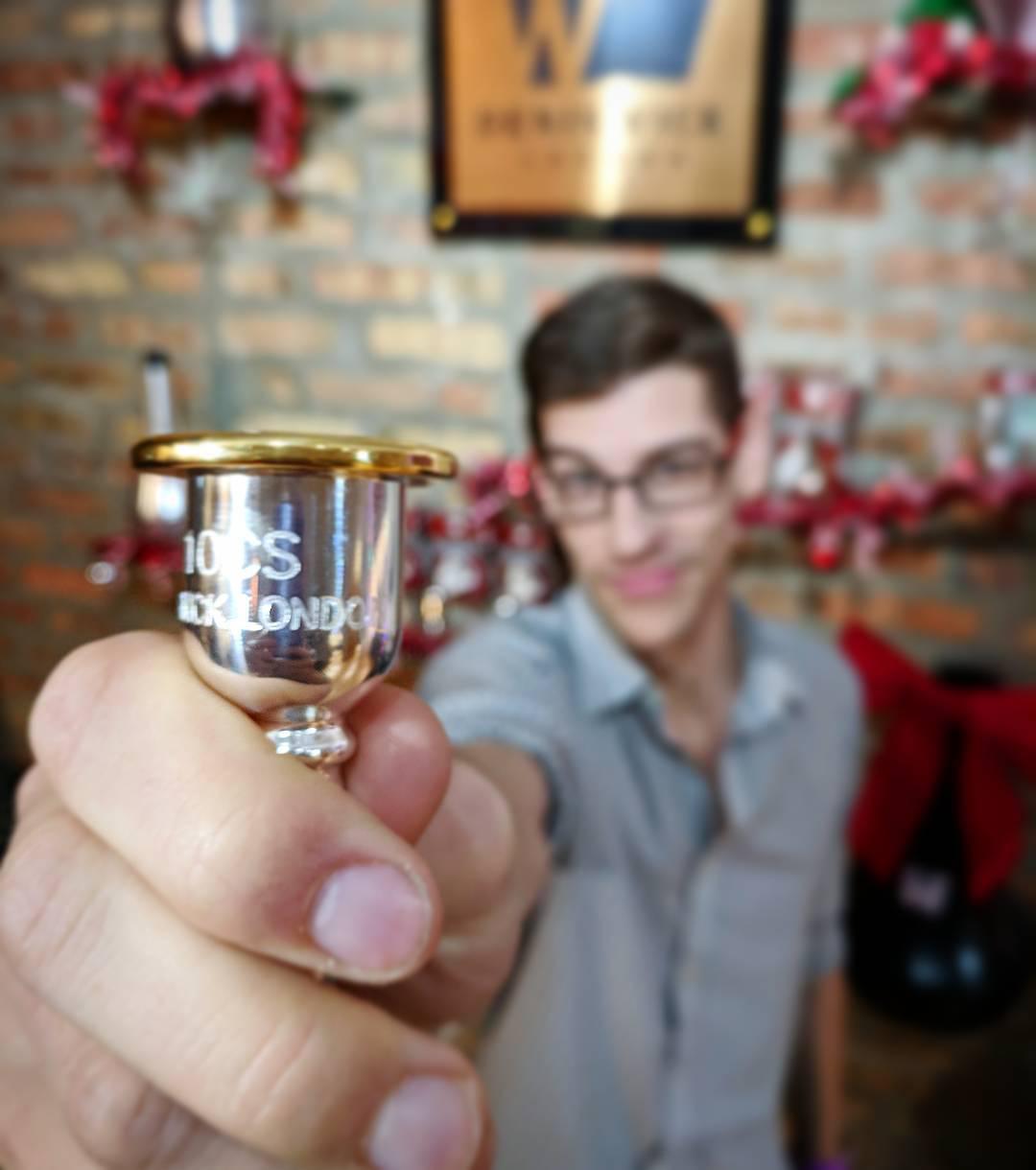 Christopher Bill is one of Denis Wick's newest additions to the Denis Wick Artist group. To say Chris is talented at the trombone and a great performer would be just a small portion of what he has actually mastered. Get a peek into everything Chris does and his advice for your future career in this week's Buzz post.
How old are you?
26 years old.
What job prospects did you have/perceive entering college?
Entering college as a classical trombone performance major, I expected to play in a major orchestra. Before that, I thought I would be a music teacher.
What job prospects do you currently see?
There are a few prospects of jobs that I think I would be a good fit for outside of what I'm already doing creating content and advertising. I would consider touring with a pop/rock/funk artist, playing on Broadway, doing film/tv and more remote recording sessions, joining a major ensemble like the military jazz ensembles, Blast, or Cirque du Soleil, and of course continuing on my path of creating original music!
How do you feel you are approaching your career in music differently from the generation before you?
There are some jobs that are very similar to the previous generation. You can still audition for an orchestra and you can still network to get a Broadway gig. The problem that comes up often in a conservatory setting is that all or most of the teachers grew up in a completely different economy for music. We no longer buy or sell albums, people rarely hire full wedding bands, and there are very few touring instrumental groups. While I had that realization early in my career, I was always tinkering with social media, video editing, recording, and sociology. These years later, I've found that many of the people my age who are finding a level of commercial success also were tinkering with these things early on. Practicing how to market ourselves allowed us to keep creating after we got spit out into the real world, without having to use the traditional industry: record labels, production companies, managers, PR agents, social media managers, and endless consulting to "create your brand" and "improve your image." Instead, it was necessary for me to be all of these things. I'm the booking agent for my gigs, I'm the travel agent for my tours, I'm the video editor and audio engineer for my content, and I'm my own boss (and he keeps me at work all night with no overtime pay sometimes!) I think all of this can be deduced down to one sentiment. Today, being great at your instrument is not enough. You have to have a vision, and a diverse skill-set to pursuing that vision.
What advice do you have to students interested in a career in the music industry?
Have a diverse skill-set. Never stop learning, even if you don't think it will be useful to your music career. If you get excited about it, learn it! There are so many little places in the industry, and it's helpful to have more than one passion. I love music, but also technology and psychology. The three of those combined mean creating music content online and knowing how to advertise it! Figure out all of your passions and then find a way to combine them. Maybe you love law and history on top of music. Great! You'd make an incredible copyright lawyer! Maybe you're a builder and love working with your hands on top of music. Great! You'd make a fantastic instrument repair technician or craftswoman/craftsman with a manufacturer! There's a music job for every single niche, you might just have to make it for yourself. If you are pursuing what you love, you won't mind working for it!
Find out more about Chris Bill here.